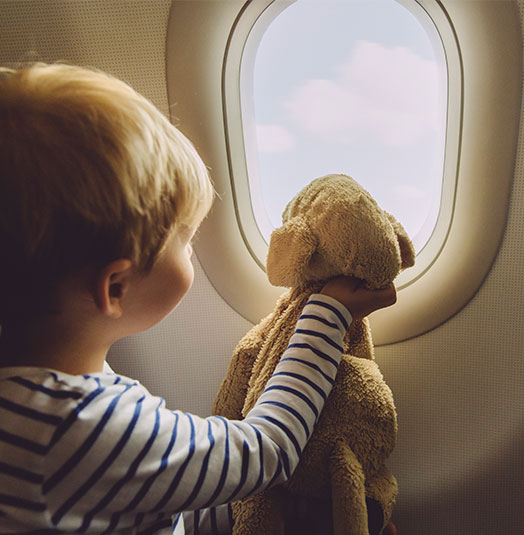 Expats are often on the move, needing investment solutions that fit their specific requirements and international experience.
As an expat working with Vontobel Swiss Financial Advisers, you can continue investing in preferred currencies and securities. Thanks to our expertise, you receive the advice you need to achieve the right balance of geography, market, asset class, currency, and issuer diversification.

Moving to the US – or leaving the US?
We are experienced working with clients moving all around the globe. No matter in which direction you may be heading: as an expat leaving the US—or going to the US—we work hard to help you stay invested in our solutions along the whole journey.

We may be based in Zurich, but we are never far away. To meet you, our Wealth Management Consultants frequently travel to the United States, as well as throughout Switzerland, should your travels bring you here. You also have access to our secure online system with its comprehensive overview of your assets and portfolio performance whenever you need it. And it goes without saying that you can also contact your Wealth Management Consultant directly, any time.
Working with other professionals on your behalf
When developing a customized investment solution for you, we will gladly coordinate with any other professional advisers that are assisting you with your finances. We all share your goal—a genuinely integrated approach that meets the full range of your wealth management needs. By involving us early in the process, you can help us ensure a smooth transition.

Expats – Always with you

How our offering meets the unique needs of expats
We accompany you along your entire international journey, so even if you move to yet another country, you are always able to retain our far-sighted solutions
You receive full US tax reporting for all your accounts
Our multi-currency platform allows you to invest in different currencies and asset classes
We diversify your assets with regard to investments, jurisdictions, and custody
Our approach to investment strategy is characterized by a long-term, distinctly European viewpoint
Contact us


USA (Toll free) +1 855 853 4288
CH (Toll free): 0800 550 377
Switzerland: +41 58 283 81 11